Managed IT Services in Houston
Backed by a team of world-class experts in everything from digital security to network maintenance, there's a reason CITOC is Houston's #1 choice for managed IT services.
Our team of information technology experts will deliver around-the-clock managed IT services to your Houston business. From comprehensive cybersecurity and network monitoring to email support and increased server up-times, CITOC has the managed IT solution for you.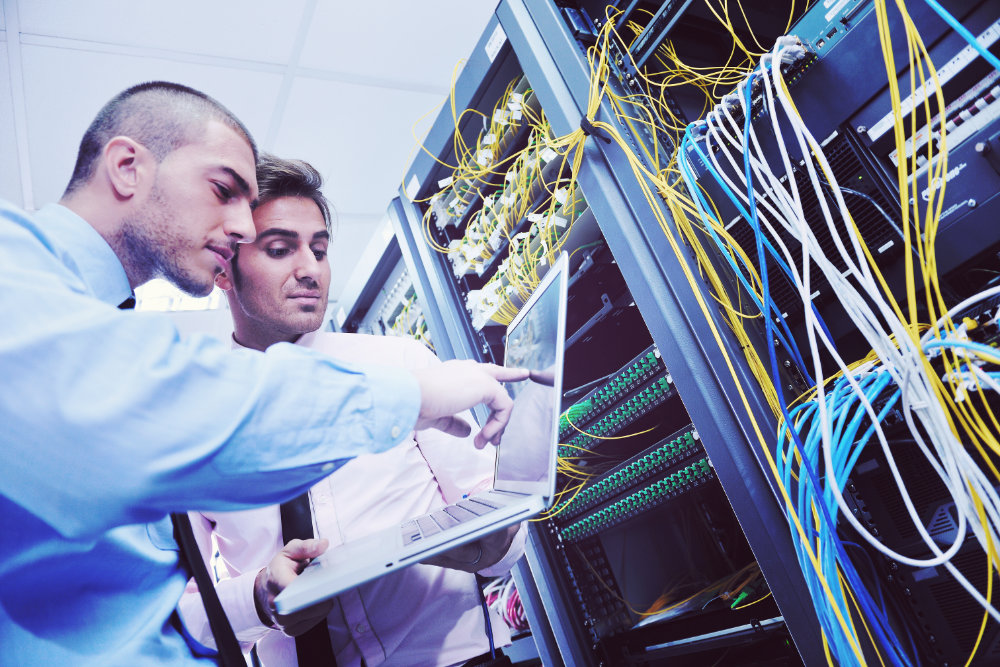 Why Should your Business Use a Managed IT Services Company?
Migrating to a managed IT services company allows your business to keep its technology running optimally. With less downtime and more hours of active operation, your business will see increased profits, best-in-class productivity, and a more comprehensive layer of digital security.
Improved Security
With cybercrime steadily increasing year over year, digital security is a primary concern of your small business. With security options that are specifically tailored to your needs, CITOC's managed services act as your first line of defense.
Improved Productivity
When your technology goes down, your whole team is left unable to perform to the best of their abilities. With managed IT services, your systems will be monitored around the clock, making sure your team is always ready to go.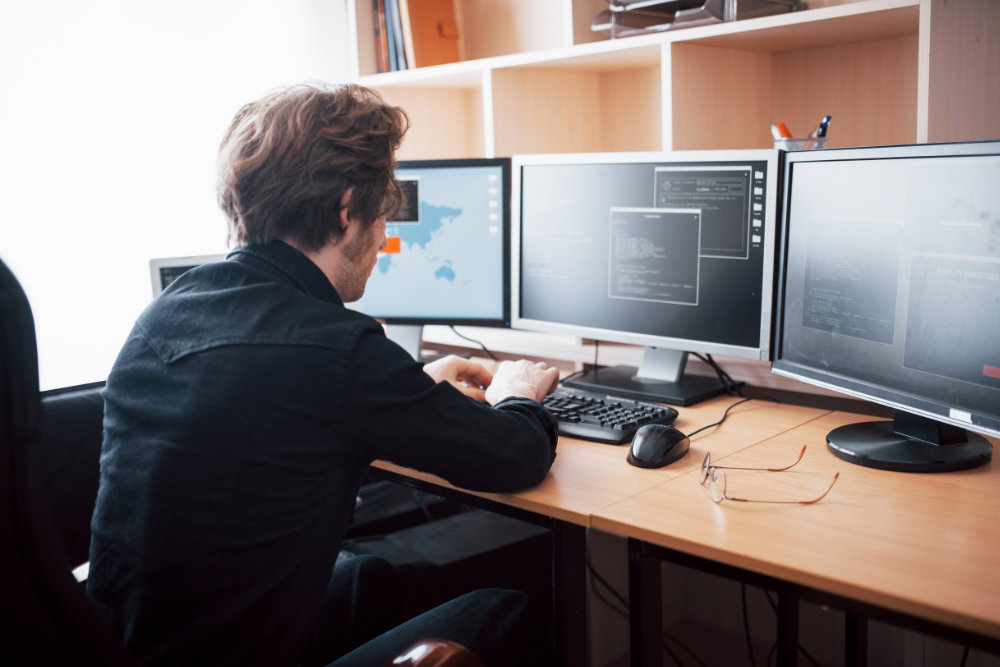 Hold on to your Existing Customers with A Flawless IT Reputation
Having a trusted managed IT service provider like CITOC managing your IT infrastructure is more important than ever.
A recent study on data security breaches revealed that a business will lose up to half its customers after they suffer a security breach. With client files, personal data, and financial information all stored on your company's IT systems, a cybersecurity threat isn't just targeting your business, but all the clients you work with.
CITOC's recommended advanced security systems and protection ensures that you, your business, and your customers' personal information can have state of the art security.
An improved managed IT reputation can help attract new customers and increase business opportunities.
With clients fully aware of how their business data is stored securely in your server/cloud, you can be assured that we are looking after your best interests. Being confident that your IT is working on the company's behalf boosts morale and sales. This helps your business become a leader in the industry by offering high-quality technology solutions and providing an exceptional value proposition to your clients.
A more robust managed technology network overall.
With technology at the heart of every business, downtime leads to a loss of profits and productivity. With 24/7 monitoring and support, CITOC offers a robust remote support system for your network, ensuring it's in optimal health in terms of functionality and cybersecurity. 
No matter the time or place, our team of experts will be available to deliver around-the-clock managed service support to your business.
Cloud Services
Complete cloud infrastructure allows us to manage cloud computing with ease.
Network Services
From establishing internal networks to managing connections between business sites, our systems will handle the entirety of network-related tasks.
Cyber Security
With a team of cybersecurity experts assigned to your case, we provide a comprehensive digital defense solution for Houston businesses.
Support
Our IT management solution will make sure your technology is always running smoothly. Our team is capable of fixing any vulnerabilities we discover, creating an optimal system for your team to use on a daily basis. With continual monitoring, we are able to source the root of any weaknesses before they become a problem, reducing downtime and keeping your business online. 
Virtual CIO
Every single client we work with is assigned a Virtual Chief Information Officer that will help align your technology to your business.
Technical Alignment Manager
Each client has a Technical Alignment Manager assigned to them to ensure that their I.T. environment adheres to industry standards and best practices.
IT Support Options
CITOC has managed IT support options available for companies that are tailor-made to your IT needs. Whether you need email management, computer management, or managed network monitoring services, we have the expertise to help you out while providing better-managed technology solutions than most companies can on their own.
We can customize these IT support options for your managed technology by creating customized IT support solutions designed with your business technology needs in mind. When technology isn't being managed, it causes issues on a regular basis that range from simple to complex and from easy to difficult to fix.
Reduced Risk
The MSP (Managed Service Provider) can make your organization and systems resilient to downtime by implementing rigorous processes and following best practices. This will reduce the risk of human errors, shorten response times so issues are corrected before end-users or customers feel them. Very often (the problem) lies not with technology but rather how it's managed. If there is a disruption in network/systems, then follow proper procedures. This will allow for quick restoration if needed without any significant interruption on business data or applications.
IT Services for your Industry
Different industries will have other technology set in place. As a company, you need to make sure the MSP you choose knows your system. CITOC specializes in companies in the following industries: Manufacturers, Energy, and Professional businesses. From small to medium companies, we can provide the managed IT services to fit your needs.
If managed IT for your Houston company is what you are searching for, our solution will take the worry out of IT for you.
24/7 Monitoring
Your business relies on your servers and the applications running in that environment. Our NOC (Network Operation Center) is monitoring performance 24-7, so if an alert is delivered, our network engineers will analyze, escalate or remediate a problem as soon as it arises. We use enterprise monitoring to monitor any critical systems every few minutes for errors before they become disruptions to you and other businesses like yours! Our system monitors network traffic flow and switching/routing devices, which identifies issues long before they have a chance of affecting your bottom line.
Our NOC team monitors the complex networks around the clock, ensuring everything runs smoothly without interruption while looking out for potential problems too small yet impactful enough to be disruptive down the road.
IT Service Planning
We have plans that we can put in place for your company based on your current technology. These managed service plans will help you save money and handle the technical issues in your company today. As not every company is the same, CITOC will provide service plans designed for your company's specific needs.
How Will CITOCs Managed IT Service Help Your Houston Business?
Outsourcing your IT management provides your business the unique possibility of receiving world-class IT solutions without having to pay for permanent IT staff. When faced with a new IT issue, instead of attempting to handle it in-house, you'll be able to instantly turn to CITOC. 
All of our team members go through training, bringing them up to speed with a range of advanced computing modules on everything from IT security to network support. No matter what sort of IT solution you're searching for, our team has years of industry experience to respond in a matter of moments.
We provide a range of benefits that will help your Houston business thrive in the digital space. No matter day or night, our team of designated experts will be available for IT consultation.
24/7 Access to Help Desk
Our Help Desk is available to our customers around the clock.  If you need help you can get it.
Reduced Cost
With cybercrime steadily increasing year over year, digital security is a primary concern of your small business. With security options that are specifically tailored to your needs, CITOC's managed services act as your first line of defense.
Network Management
Our IT network management allows us to take a holistic view of your company's systems and networks. By assessing them as a whole and understanding how data is moved between your systems, we are able to stay on top of network issues. 
Reduced Risk and Increased Security
As a managed service provider to Houston businesses, we understand the cyber risk that is currently affronting companies. By implementing a stringent web of security defenses, 24/7 remote monitoring, and rigorous threat detection software, we'll be able to defend your Houston business from online threats.
Email Security Administration
As one of the leading causes of security breaches, emails are more often than not the target of hackers. With CITOC's recommended email security systems, we will screen emails for trojan, malware, or phishing attempts, keeping your team safe.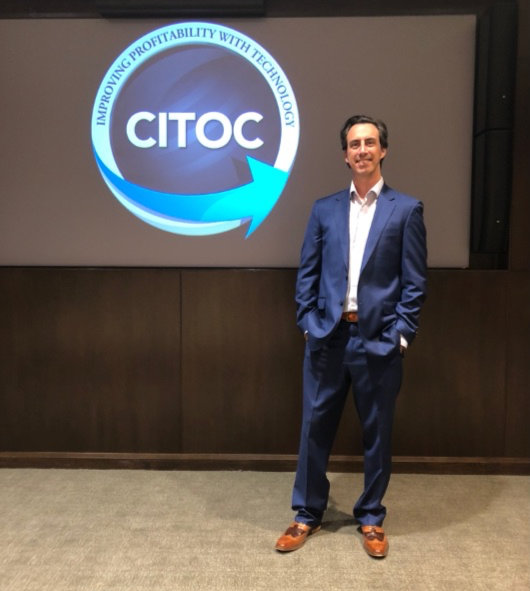 Frequently Asked Questions:
How much do managed IT services cost?
Managed IT services is a plan that is put in place for your company dependent on the number of personnel.  CITOC will provide the most cost-effective outsourced managed technology services you can find by using a unique combination of technology, processes, and people.
What are managed IT services?
Leveraging managed IT services is when a company outsources information technology services to a team of professionals. These outsourcing responsibilities include system maintenance, full-time team management, and support services to keep your systems up and running to maintain productivity. 
Managing your own company IT has always been more trouble than it's worth, especially with so many people available who are qualified and have experience working on all things technology! Outsourcing these tasks makes sense. Not only does the organization save money, but they will also benefit by having someone else taking responsibility for their computing systems that might otherwise go neglected or, worse yet, malfunction at some point down the line due to neglectful upkeep.
What is included in managed IT services?
Each managed services provider offers a different range of services, so it's essential to look over your agreement carefully and make sure you have an agreed-upon understanding of what is expected. The following are a few examples of what CITOC offers in  managed IT services:
24/7 remote monitoring

Network management

Security and risk mitigation

Help desk support

Data backup

Data Recovery

Cloud services and support

Virtual CIO

Technical Alignment and Standardization

Technical Roadmap and IT Budget

Quarterly Business Reviews

Monthly Technical Alignment visits
CITOC has been providing managed IT services to Houston business since 1995.