Houston IT Helpdesk Services
Rapidly resolve IT issues at the source with our helpdesk support services in Houston, TX.
Businesses that rely on our IT Helpdesk Services
Get IT Issues Fixed Fast with 24/7 IT Helpdesk Services in Houston
Gain instant access to the IT support you need in times of emergency with 24/7/365 Houston IT help desk services.
Why choose CITOC for IT help desk services in Houston?
Resolve sudden IT issues quickly with an average 30 minute resolution time for all service requests
Improve work-from-home processes by providing extra support to your remote team with our ProActive offering. 
Receive consistent IT support quality with transparent service level agreement (SLA) guaranteed KPIs
Gain a personalized approach to your IT help desk with a dedicated Technical Alignment Manager and vCIO.
Leverage a team backed by 28 years of experience to identify, prevent, and resolve complex IT issues 24/7/365
Request a Quote for our Managed Helpdesk Services
IT Helpdesk Successes: Real Stories from Houston Clients
"This company was incredibly helpful! They were attentive to my needs and I highly recommend using this company for your IT problems!! Alex was the most genuine, helpful individual!!! BJ was great too. They were a life savor when we had technical difficulties within my company and they solved them promptly."
Delaney Smith
"A few months back we interviewed many firms to take over our IT and found CITOC to be way above and beyond the others. I waited a few months to make sure they were as good as we thought and they certainly are! All good things to say!"
Lucy Goodman
"CITOC goes above and beyond. We are very happy with the service they provide us. They work very diligently to make our office run smoothly and efficiently. We highly recommend CITOC. Thankful we chose them above the others!" 
Joe Slimens
CITOC
IT Helpdesk Services in Houston

1080 W Sam Houston Pkwy N #130, Houston, TX 77043, United States
Request a Quote: (713) 804-6859
Our Other IT Services in Houston, Texas
A Breakdown of Our IT Helpdesk Support Services in Houston
24/7/365 Help Desk
Gain a team of dedicated experts available at all times with CITOC's 24/7/365 IT helpdesk that ensures all of your IT problems are resolved quickly and efficiently in as little as 30 minutes on average!
We are available around the clock to help with:
Identifying and resolving infrastructure problems
Troubleshooting network connectivity issues
Issues related to access control
24/7 remote monitoring
Cybersecurity issues
And more
Get personalized support, quick response times, advanced security, and flexible pricing options with our outsourced helpdesk support in Houston. It could be exactly what your business needs to succeed in today's digital landscape!
On-Site Support
While not all IT issues can be resolved remotely, CITOC's IT help desk is your initial point of contact for obtaining timely on-site technology support.
Take the burden of field team follow up off your shoulders with a comprehensive and reliable field ticket management system that ensures timely access to local on-site IT support in Houston at a fraction of the cost. 
Count on our local support from a team with over 28+ years experience to resolve your on-site issues!
Support for Hardware & Software
Ensure that any technical issues are promptly addressed with access to an IT helpdesk that can help troubleshoot hardware and software issues remotely. 
Regardless of your infrastructure issue, our seasoned group of technicians are on hand 24/7 to help with everything from: 
Issues with VoIP communication services
Routine hardware maintenance 
Software configuration, implementation, and development 
Issues with printers, scanners, computers, or phones
Maintain maximum uptime and productivity across your digital landscape with an IT helpdesk that can dispatch the support you need. 
Account Support
If you're tired of constantly dealing with IT issues and struggling to keep up with technology trends, CTIOC's ProActive remote helpdesk services in Houston are here to help. 
Our dedicated account support team is equipped with the following team members to ensure that none of your support needs are left unattended in any circumstance. 
A full team of Level 2 (or higher) IT help desk technicians 
Technical Alignment Manager 
Virtual Chief Information Officer (vCIO)
Centralized Services Manager
Learn more about how our comprehensive multi-level approach to  IT helpdesk outsourcing in Houston, TX can deliver the support your business needs to thrive.
Get 24/7/365 Remote Helpdesk Services in Houston

Learn more about how our cost-effective IT help desk outsourcing can match you with the support you need.
Our Outsourced IT Help Desk in Houston by the Numbers
Providing IT help desk outsourcing in Houston
Average issue resolution time
IT help desk support services available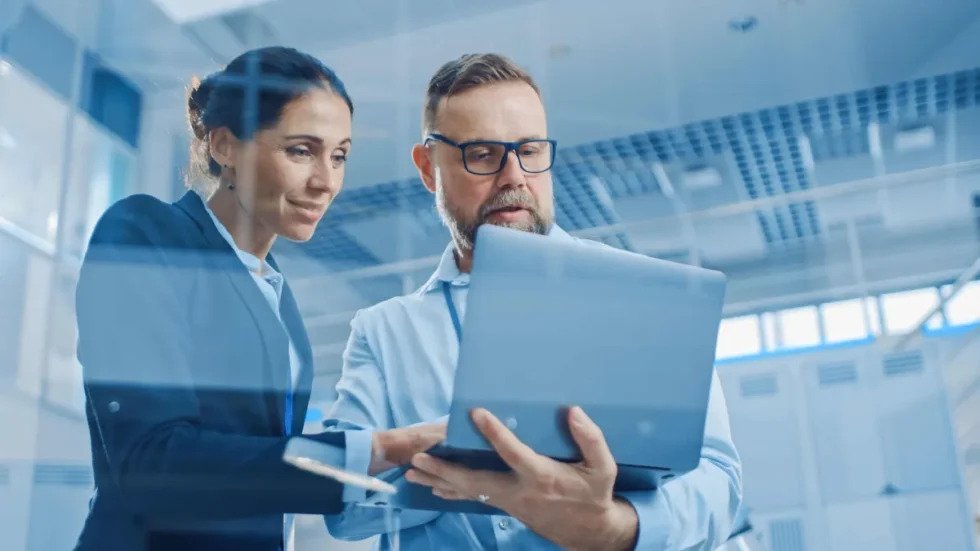 Access 24/7/365 Emergency Support When You Need It, The Way You Need It
Today's complex technology landscape does not lend itself to a one-size-fits-all solution for IT helpdesk outsourcing.
That's why we make your customer service experience a personalized one – providing you with a team of IT professionals who take the time to understand your needs.
In working with our ProActive managed services approach, you'll be provided with:
Level 2 IT help desk technicians
Technical Alignment Manager
vCIO
Centralized Services Manager
Leverage our customized managed helpdesk services in Houston today – contact us today.
Resolve IT Issues in 30 Minutes on Average with our Managed Helpdesk Services
Maximize the value you get from your managed helpdesk service requests with a timely and efficient issue resolution process delivered by CITOC's IT helpdesk. 
Our team of technology experts and Level 2 or higher technicians  can have your issue resolved in an average of 30 minutes or sooner – regardless of whether it falls into the 1-4 service level category.
Let our streamlined service delivery approach help you mitigate your IT issues efficiently and effectively..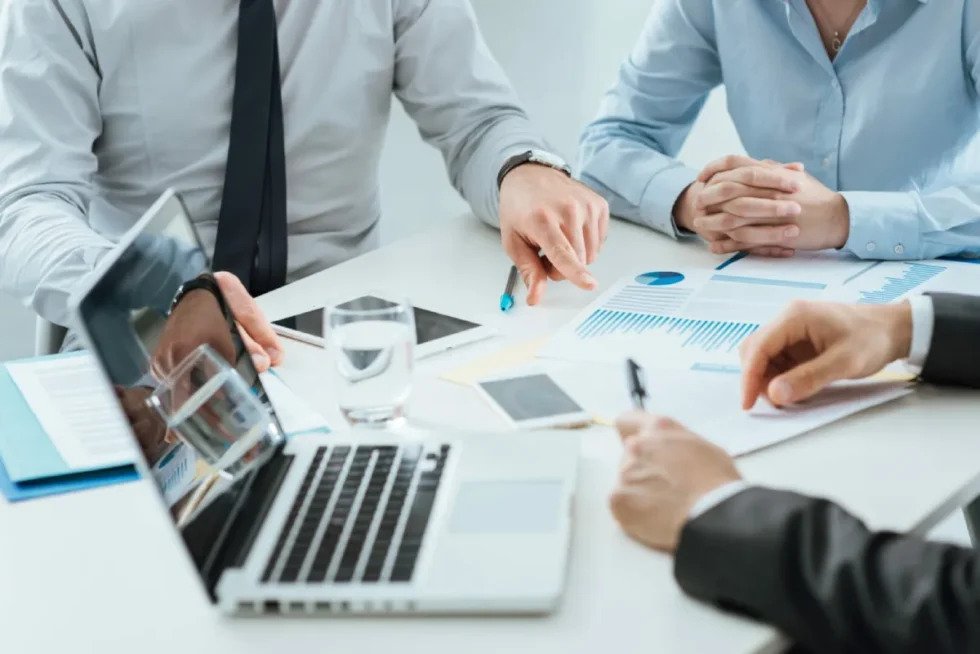 Frequently Asked Questions About Our IT Help Desk Services in Houston
How does your IT helpdesk services' in Houston onboarding process work?
To provide IT helpdesk support that is truly personalized and significantly reduces your tech issues, our IT experts take the time to understand your tech environment with a thorough onboarding process that involves:
Initial onboarding/kick-off
10 day discovery process
30 day check point process
90 day final onboarding process
Find out how we can help with our in-depth approach to your outsourced IT helpdesk in Houston – book a free consultation now.
What are the benefits of using an outsourced IT helpdesk in Houston?
With a dedicated team of experts handling technical issues, your business can leverage the following benefits:
Reduced downtime
Improved scalability
Expedited issue resolution
Enhanced online security
Greater work from home flexibility
Business continuity assurance
Cost savings
And more
Curious about our IT help desk support services in Houston? Find out why we're your best option for your small to medium sized business' success by contacting us now.
How much do IT helpdesk support services in Houston cost?
The amount you can expect to pay for your IT helpdesk services in Houston will be determined by an array of factors that include:
Your company size
Number of employees/devices
Complexity of IT challenges
We can provide you with a customized quote and more information about our competitive service rates. Contact us today to learn more about our remote helpdesk services in Houston.