IT Companies in Houston
For decades now, CITOC has been one of the top choices for IT companies in Houston, TX. As part of their managed IT services through CITOC, local businesses have turned to us to provide both remote and on-site IT support for their growing businesses.
Our dedicated team of experts will be here to assist you as your business adopts new technology. We troubleshoot and fix IT issues quickly so that you can concentrate on what you do best. Whether that is done remotely or through on-site visits, our experts can eliminate the need to employ an in-house IT team, lowering your overhead costs and making your business more efficient.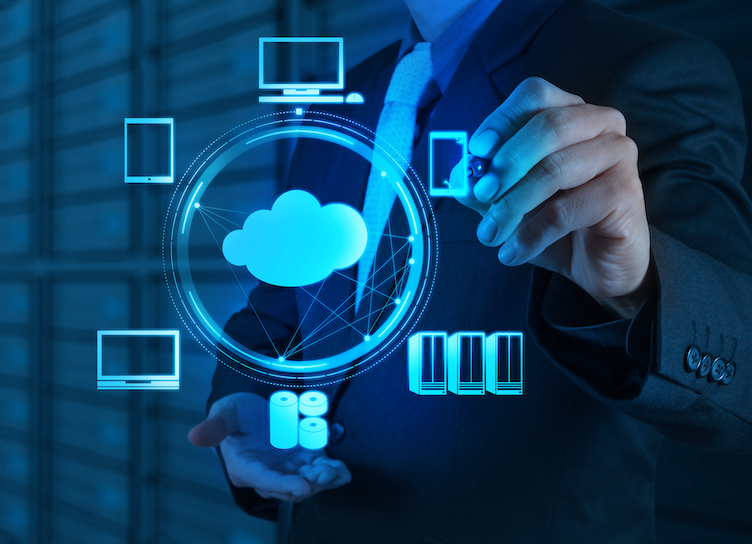 On-Site IT Support for Houston Businesses
Of all the IT solutions companies in the Houston area, CITOC delivers one of the highest levels of managed service, one that even provides on-site IT support on an as-needed basis.
As a consulting firm, we've witnessed all the ways in which a strong information technology strategy is essential for modern businesses. Unless you stay on top of things, you'll struggle to keep up with the competition. And when something goes wrong with your hardware or software, you will likely be losing revenue every minute until it's fixed.
That's where CITOC comes in.
CITOC is one of the most reliable IT consulting companies in Houston. As part of CITOC's managed IT services package, we offer both remote and on-site support when it's needed.
While the vast majority of IT support can be accomplished remotely , there are still reasons why you might need on-site IT support from time to time. The more high-tech your company, the more likely you may need this sort of hands-on service at some point.
What On-Site IT Support Can Do For You
While most IT problems can now be solved remotely, some IT companies in Houston still offer on-site support for this simple reason: sometimes it's just necessary.
When things go wrong with your tech, we have the expertise to quickly determine whether you are dealing with a software or hardware issue. And if the source of the problem is indeed a hardware failure, we know what to do about it.
Hardware issues often crop up due to components that are:
Damaged due to power surges or other environmental factors
Incompatible with one another
Faulty and/or out of date
When these issues occur, we have the necessary expertise to track the problem to its source and make the repairs or hardware changes necessary to get you back up and running as soon as possible. Hardware vulnerability is a concern as well, one that CITOC does not take lightly. Though software vulnerabilities will always be a concern, a recent report from Dell revealed that 63% of organizations faced at least one data breach due to hardware vulnerabilities. As part of our managed IT services at CITOC, we have what it takes to resolve any issues related to your hardware—even on-site when necessary—and protect against any vulnerabilities.
Expand Users and Wifi Coverage
It does seem that as a society, we have reached the point at which strong Wifi coverage is essential to nearly every aspect of all businesses. Reliable Wifi connections drive productivity, communication, collaboration, sales, and even overall levels of customer satisfaction.
That's why low, weak, or spotty Wifi coverage can create a range of issues that can cost your company time and money. If some sections of your building have stronger signals than others—or if you are dealing with the development of one or more dreaded "dead zones"—you are going to face unnecessary frustrations in your daily operations.
Messages not getting through
Processes "failing" due to dropped signals
Certain employees or entire teams being "unreachable"
Fortunately, these Wifi coverage issues can easily be resolved. CITOC can evaluate your business's Wifi coverage, pinpoint weak points, and take the necessary steps to improve the range and strength of your signal for all zones.
It is one thing to know you have a tech problem. It's another thing entirely to know what is causing it, let alone the best way to fix it.
When necessary, CITOC can carry out troubleshooting services to get to the root of whatever the issue is and solve it as quickly as possible. In most cases, remote troubleshooting can resolve your issue the quickest and the most effectively. From time to time, however, there are situations in which we will need to come on-site and troubleshoot the issue in person.
In the case of an on-site visit, our technicians will first take the time to diagnose the problem. Then, if necessary, they will need to repair or order and replace certain components. Either way—whether through remote or on-site troubleshooting—our goal is always to solve your IT issues as fast as possible so that you can resume smooth daily operations.
It's difficult to overstate how important it is that your network is configured correctly (and that it stays that way).
Proper network configuration includes:
1. Configuring policies and settings
2. Improving security
3. Increasing stability
4. Supporting the necessary flow of traffic
With network configuration, one of the main goals is to minimize potential downtime and ensure that the networks will run on an automated, set-and-forget system that flows smoothly 24/7.
These days, as with most information technology work, the bulk of network configuration can be done remotely from a central dashboard manager. There are times, however, when physical repairs or the installation of replacement tech is required. In that event, CITOC will be on-site, taking care of network configuration issues on your behalf, working to get things back up and running as fast as they can.
It's always best to use the most current version of any software. But while software updates are intended to fix problems, there's no denying that sometimes they create new ones.
Occasionally, software updates can cause major disruptions.
An installation freezes or does not complete
Compatibility issues arise after the update
Your automations are no longer triggered
Your current hardware is incompatible with new software updates or development
Data is lost or corrupted in the installation process
Some of the problems that tend to arise with software updates, of course, can be addressed remotely. There may be occasions, though, when on-site visits are necessary to resolve issues surrounding software updates. When that happens, CITOC has your back.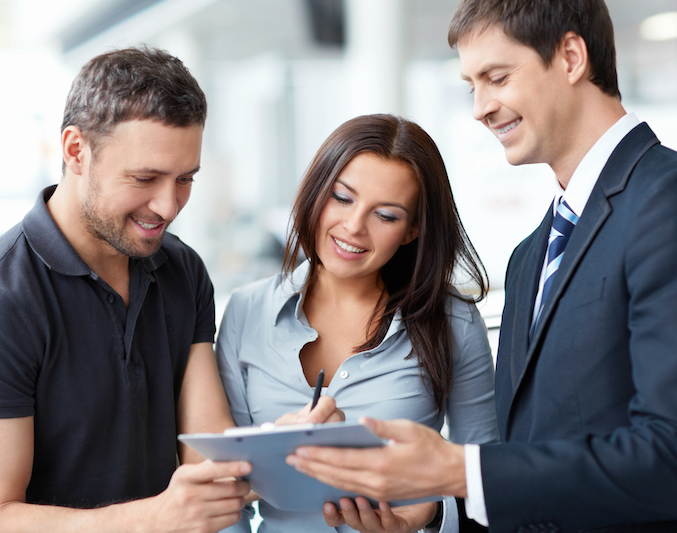 Advantages of Outsourcing On-Site IT Support in Houston, TX
You may be wondering if it's wise to invest in outsourcing your on-site IT support in Houston, TX. Wouldn't it be more affordable to handle these matters in-house? While the answer does depend a bit on your business and its unique situation, the answer is most likely no.
There are definite advantages to outsourcing your on-site IT support. That's why CITOC has made this a part of their managed IT services.
Save on Employment Costs
If you're running a tech company, you probably have higher levels of technical expertise among your team members. Most companies, however, have mid-to-low levels of technical expertise themselves. That means they either have to hire in-house IT support or outsource it to experts.
Due to the expense of hiring I.T. professional expertise in house,IT needs are one of the top three departments that businesses are now outsourcing.
By choosing CITOC for your managed IT services, you'll be saving on:
Employee hiring costs
Employee training costs
Yearly salaries and benefits
Workspace and in-house equipment, office supplies, etc.
Energy costs
As you can imagine, these savings add up over time, and at the end of the day, you lose nothing. Without paying for an in-house team, clients still have experienced IT professionals at your beck and call whenever you need them.
Access to Highly Trained Technicians
We all work best in our own areas of expertise. When you started out in your current field, it was likely because you had a certain level of interest or aptitude that you wanted to cultivate. You studied, invested in yourself, expanded your base of knowledge and experience, and eventually became an expert in your field.
Our technicians here at CITOC have done the same thing. Each one stays up to date with the best and latest tools and software. They are highly skilled, intuitive, and passionate about their jobs. Whether working remotely or on-site, they bring the full force of their skills to bear on your behalf.
By taking advantage of managed IT services with CITOC, you're able to leverage the power of our technicians' expertise on your business's behalf, including on-site IT support as needed.
Saves Time and Money
Have you ever tried to troubleshoot a tech issue on your own? If you are not tech-savvy and do not have a broad knowledge base or wealth of experience to draw from, most troubleshooting starts with an internet search. As you know, such searches can often produce a variety of less-than-helpful (and even conflicting!) information that you need to wade through before you can even get started.
With CITOC's managed IT services however—including on-site IT support as needed—you will never be left to struggle on your own again. As soon as you experience a glitch, you can contact us, and we will respond as needed.
In the event that you experience technical issues, problems with the cloud, outages, or anything of that nature, you can rest assured that you have one of the top IT companies in Houston on your side. Our expert technicians can get your business back up and running quickly so that you can focus on what you do best and keep
Choosing Among IT Companies in Houston
CITOC has been a top IT services company in Houston since 1995. Clients who turn to us for managed IT services have enjoyed a blend of remote and on-site support to keep their businesses running smoothly. This brand of close support helps reduce costs, reduce stress, increase cybersecurity, and helps you meet your fiscal goals.
Ready to hear more? Request a quote today, and come enjoy the CITOC difference. Expert computer solutions—and more. See why we are one of the best and most trusted IT companies in Houston.