Houston IT Outsourcing Services
Focus on your business while we take care of your tech with our IT outsourcing in Houston, TX.
Industry Leaders Trust Our IT Outsourcing Company in Houston

Slash Your IT Management Costs With Our Houston IT Outsourcing Services
Enjoy peace of mind knowing that your IT stack is in capable hands with our small business IT outsourcing in Houston.
Why choose CITOC for IT outsourcing in Houston?
Get all the outsourced IT services you need from a managed service provider that acts as your one-stop shop.
Regain control of your workday with a 30-minute avg. response time and support from Level 2+ engineers.
Steer clear of emerging cyber threats with advanced security including dark web monitoring, MDR, and more.
Gain a valuable technology ally with a Technical Account Manager who provides dedicated support.
Ensure alignment between your business and IT with custom strategies and roadmaps from an experienced vCIO.
Request a Quote for our Houston IT Outsourcing Services

Why Clients Depend On Our IT Outsourcing Services in Houston
"This company was incredibly helpful! They were attentive to my needs and I highly recommend using this company for your IT problems!! Alex was the most genuine, helpful individual!!! BJ was great too. They were a life savor when we had technical difficulties within my company and they solved them promptly."
Delaney Smith
"A few months back we interviewed many firms to take over our IT and found CITOC to be way above and beyond the others. I waited a few months to make sure they were as good as we thought and they certainly are! All good things to say!"
Lucy Goodman
"CITOC goes above and beyond. We are very happy with the service they provide us. They work very diligently to make our office run smoothly and efficiently. We highly recommend CITOC. Thankful we chose them above the others!" 
Joe Slimens
CITOC
IT Outsourcing in Houston
1080 W Sam Houston Pkwy N #130, Houston, TX 77043, United States
Request a Quote: (713) 804-6859
Why CITOC is a Leading IT Outsourcing Firm in Houston, Texas

As the IT outsourcing company Houston businesses trust
Average resolution time for IT issues
CSAT rating for IT outsourcing firm
Our Other IT Services in Houston, Texas

Experience the Benefits of Outsourced IT Services in Houston
Managed IT Services
Eliminate constant IT interruptions with a complete suite of IT services in Houston that cover your urgent needs with our ProActive Managed Service packages.
Cloud Services
Fast-track your digital transformation with cloud computing services including migration support, improved flexibility, managed backups, and seamless access to your data.
Cybersecurity
Stay ahead of the latest threats with advanced cybersecurity that includes next-gen firewalls, dark web monitoring, and support from our Security Operations Center (SOC).
IT Support
Reclaim control of your workday and productivity with rapid support from Level 2 and higher engineers backed by an average response time of 29.43 minutes.
IT Helpdesk
Identify and resolve IT problems as they appear with responsive assistance from a dependable helpdesk team that's always ready to step in and support you.
Network Support
Develop an resilient business network with services that include cabling, security, architecture, ongoing administration, and wireless network support.
IT Consulting
Make sense of critical technology decisions with executive-level insight, IT roadmap and strategy development, budgeting, planning and more from a seasoned vCIO.
Professional Services
Get support that goes beyond traditional outsourced IT services with senior-level engineering and project-based support for firewalls, data backups, switches, and more.
Automated IT Services
Keep your business running smoothly with proactive, day-to-day automated IT services that include malware detection and remediation, patch management, and more.
Handle All of Your IT Needs
With One IT Outsourcing Company in Houston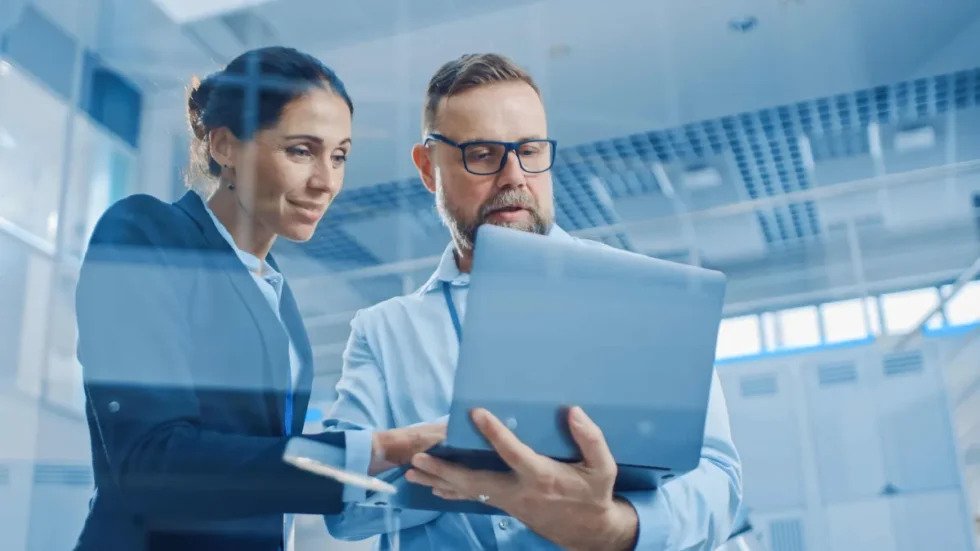 Empower Your Business With a Trusted Partner
Relying on IT outsourcing services from more than one outsourcing company leads to improper support, issues going unresolved, and inconsistent technology advice.
You can't afford to get stuck in situations like these. We help you avoid them with our ProActive Managed Service packages that offer long-term solutions to your IT issues.
Cover all of your IT needs with:
IT helpdesk support
Advanced cybersecurity
Proactive technical support
Executive-level IT consulting
Network outsourcing in Houston
Technical alignment based on best practices
Assistance from a Centralized Service Manager, Technical Alignment Manager, and vCIO
Ramp Up Your Digital Protection With Our Advanced Cybersecurity
Did you know that a data breach can cost your business an average of $4.35 million? That's a heavy cost that many small businesses are unable to bear.
If you're concerned about data protection, now is the time to shape up your cybersecurity with help from our IT outsourcing in Houston, Texas.
Trust our outsourcing teams to protect your business with:
Next-gen firewalls
Dark web monitoring
Security awareness training
Network security and monitoring
Intrusion detection and prevention
Antivirus and anti-malware protection
Access to our Security Operations Center (SOC)
And more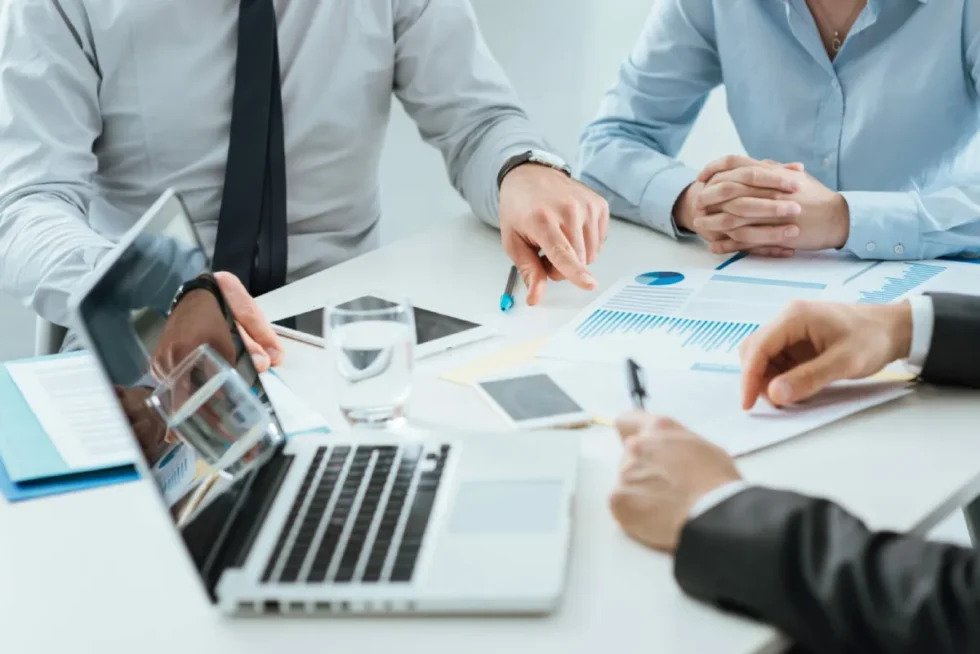 Take the Guesswork Out of IT Management With Our Outsourced IT Services
Know your stack is always in capable hands with one of the top IT outsourcing firms.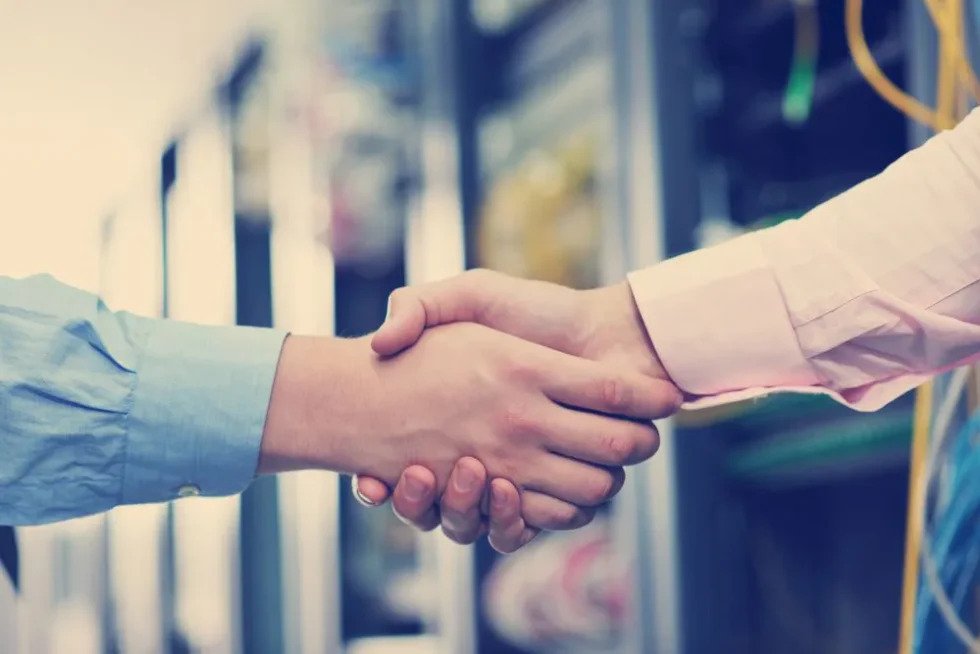 Navigate Through Critical
IT Decisions With Reliable
Outsourced IT in Houston
As a business owner, you'll face many important decisions. Having access to an experienced voice can ensure you avoid overspending and misalignment.
Partner with one of the leading IT outsourcing companies in Houston, TX and get the advice you need from a dedicated Virtual Chief Information Officer (vCIO).
Your vCIO helps you develop custom strategies and roadmaps while helping you plan and budget for the future and find new ways to improve your ROI.
Chart a course for long-term success with one of Houston's premier IT outsourcing companies.
Benefit From Partnering
With Top-Tier Company
Partnering with an IT outsourcing company in Houston should give you complete confidence that your tech is in the hands of experienced engineers and technicians.
We want to ensure you receive top-quality IT outsourcing services, which is why ours are backed by a 30-day guarantee.
If you are dissatisfied with our outsourced IT support, give us 30 days' notice to resolve your issues or terminate your agreement with us.
Unlike other IT outsourcing firms, we strive to earn your business with unmatched support instead of a signature.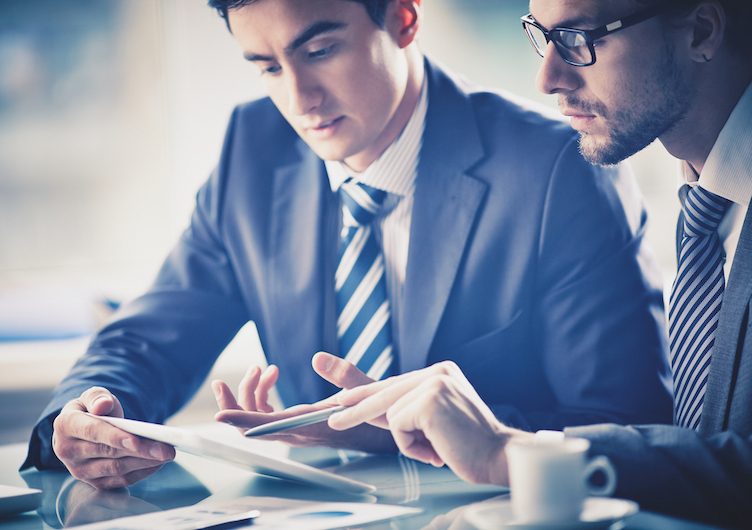 FAQs About Our Outsourced IT Services in Houston
What does the onboarding process for your IT outsourcing services look like?
When you sign with our IT outsourcing company in Houston, TX, you'll go through our structured onboarding process that helps you see the benefits of outsourcing faster
There are three steps in the process:
10 Days: Discovery
30 Days: Checkpoint
90 Days: Final Onboarding
After completing the onboarding process, you'll gain complete peace of mind knowing that you're working with the IT outsourcing firm Houston business trust.
How much can I expect to pay for IT outsourcing in Houston?
There are several factors that can affect the costs of your small business IT outsourcing, such as:
Your business's size
The complexity of your IT challenges
The IT outsourcing services you need
Our ProActive Managed Service packages cover all of your technology needs and resolve recurring issues faster. Schedule a meeting with us today to learn more.
How will my outsourced IT services provide personalized support?
Working with an ever-changing rotation of IT professionals does little to ensure your issues are being properly handled and resolved.
Avoid constant transfers with outsourcing IT services in Houston, Texas that connect you with dedicated support from the beginning.
You'll have access to a dedicated Technical Alignment Manager (TAM) and vCIO who ensure that your company follows our list of 300 IT standards and best practices.
Your vCIO draws on their IT industry experience to help you maximize your ROI, plan and budget for future growth, and set you up for long-term success.
What will my IT outsourcing company in Houston do for my business?
A growing business like yours needs reliable IT outsourcing services that take care of your tech so you can focus on your day-to-day operations.
Work with our IT outsourcing company in Houston, TX and benefit from:
Managed IT services
Proactive tech support
24/7 helpdesk services
Advanced security solutions
Network outsourcing in Houston
Professional consulting services
And more
Focus on improving your IT performance today for long-term productivity gains when you choose CITOC as your trusted IT outsourcing partner.
Empower Your Business with the Trusted IT Outsourcing Partner in Houston
Having a full-time IT staff on payroll can become expensive pretty quickly. There are loads of hidden costs, and keeping up with the latest infrastructure requires continuous investment. This overhead can lead decision-makers to cut corners or ignore important IT needs, making IT services less effective. 
With an outsourced IT services solution, you'll have access to all of the technical assistance you need. Managed services make it easier to plan for expenses because there is a set price. 
Whether you're concerned about day-to-day operations or unexpected emergencies, managed IT service from CITOC include 24/7 on-call support, so you can make sure to limit outages and reduce wasted costs.
For organizations operating in competitive markets, timely error resolution is everything.
Network outages, security failures, and user problems must be reported immediately to avoid potential setbacks. For many organizations, this can lead to decreased efficiencies.
Our Houston Outsourced IT services are perfect for solving unique problems and automating common solution.
By investing in the right solutions, businesses can make sure deadlines are met, and services are delivered as soon as possible. With the right people in place, your company won't be left in limbo waiting on a resolution.
Provides Access to Experts
Unexpected problems will always occur in business. 
When trouble occurs, employees need access to on-demand support services that can help them resolve their issues so they can get back to work. Businesses that rely on in-house technology solutions may not be able to achieve the desired results.  
Outsourced IT solutions are an effective way to stay on top of your support needs. 
Modern outsourced IT support provides a network of experts that can handle any IT issue that arises. With the right service in place, you'll have access to professionals who can answer all of your important questions.
Fuels Increased Productivity
Outsourced IT services are a valuable asset for businesses that want to ensure their operations are as efficient as possible.
System disruptions and a lack of needed support can prevent important tasks from getting done. This reality makes it essential to have the right support services in place.
Internal IT services can be cumbersome. With outsourced IT, essential tasks and responsibilities can be streamlined without the added overhead. This setup gives decision-makers the flexibility to focus on what's important.
Continuous maintenance checks will keep your company running smoothly and reduce employee downtime.
There are a variety of essential IT tasks that can quickly pile up if not taken care of. For smaller companies, or those operating on a budget, keeping up with internal IT-related tasks can be difficult.
This failure makes it harder for individuals to complete their assigned roles and leaves the entire organization vulnerable to potential malicious attacks. Outsourced IT solutions give businesses a valuable ally for completing tasks quickly and effectively.
For most organizations, this assistance can mean the difference between success and failure.
With an outsourced IT team, it's easy to implement a new operating system or add additional IT security. This flexibility allows decision-makers to manage tasks and ensure they're completed promptly.
Ensures Improved Security
One of the most important tasks for an IT staff is maintaining the integrity of the network and all connected devices.
Security vulnerabilities can lead to lost work, stolen data, and compromised users. This reality makes it important for businesses to have the right staff in place for auditing — and regularly improving — security measures.
When it comes to digital security, businesses have to make sure they're protected. IT staff needs to have up-to-date knowledge on all of the latest security practices and the skills to improve user experiences.
Outsourced IT staff are specially trained to set up and maintain IT security solutions so you can make sure your important data is safe from malicious actors.
Our Full Outsourced IT in Houston Also Includes:
For many businesses, the added support offered by a well-trained IT support staff is invaluable.
In-house solutions are limited by the training and expertise that the organization has access to. This limitation can leave workers without core support features when they need them the most.
Other than the benefits of added money, time, and security, there are countless ways that an outsourced IT team can improve your business. With outsourced IT support services, you have more opportunities to find the staff that fits your specific needs and budget.
External support can be a good choice whether you already have an in-house IT team or not. No matter what type of IT services you want to improve, your business will benefit from outsourcing its IT needs.
Support your existing team by giving them access to:
Backup on busy days
Expert advice and consultation
Assistance in completing difficult tasks and larger projects
Highly-trained experts are waiting to assist you in addressing ongoing issues, maintaining your network, and more.
Get Your Outsourced IT Solutions in Houston from CITOC
If you're looking for the best IT services for your Houston business, look no further than CITOC. Whether your company has an existing in-house IT solution or you want to have access to a fully managed service provider, you'll benefit from CITOC's trusted IT support team.
Working with CITOC, you'll have a supportive partner that understands IT maintenance, investment, and security. With CITOC, you'll reap the benefits of managed IT professional services and have the opportunity to partner with a vCIO.
CITOC is the top provider of outsourced IT support services in Houston. We give you a reliable way to improve your computer tech across the board, and we're changing how outsourced IT in Houston are delivered, from our clients to the end-user. Learn more or schedule a consultation today.