The Benefits of Outsourced IT Services — Houston
When considering outsourced IT services in Houston, businesses have a great option close to home — CITOC. Whether a small business or large, CITOC is the perfect choice when looking for a managed IT service provider in the greater Houston area.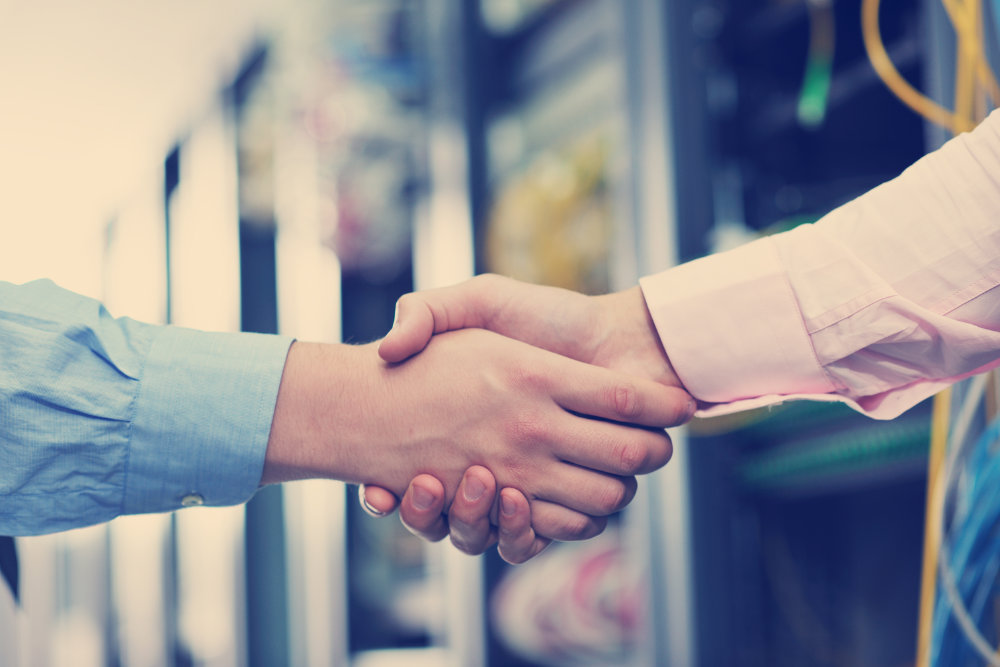 Many companies use computer networks to stay on task, distribute work, and communicate important changes. Access to an IT support team is essential for ensuring the network stays updated and clear of potential viruses. With the right team in place, you'll have all you need to support your computing infrastructure.
Any company can reap the benefits of an information technology department. Even if you don't have access to your own in-house solution, you can still have access to an outsourced on-call support team.
If you do have an in-house team, outsourcing offers additional support and resources, making it an excellent choice regardless of your situation. A professional third-party IT team will act as an extension of your company.
What Are Outsourced IT Services?
Companies that rely on their IT services for core operations need access to the best support team. An outsourced IT service is specially trained to manage your company's technology.
Outsourced IT service providers have many responsibilities designed to improve the digital health of your business. Maintaining network security, performing software upgrades, managing infrastructure, and helping individual users are all essential aspects of outsourced IT services.
Whether your company needs help implementing a new operating system or assistance with ongoing maintenance, outsourced IT services have many managed support options.
What Are the Benefits of Outsourced IT Services?
When choosing whether to use outsourced IT services, businesses should account for the advantages that will give them an edge against their competition. An outsourced IT service provider can cover all of your internal needs or simply those that need the most attention.
Investing in managed IT services:
Reduces overhead
Saves time
Prevents costly downtime
Improves operations
With continuous access to professionals who have in-depth training in IT support, you'll be able to improve efficiencies freeing up time to take advantage of new and existing opportunities.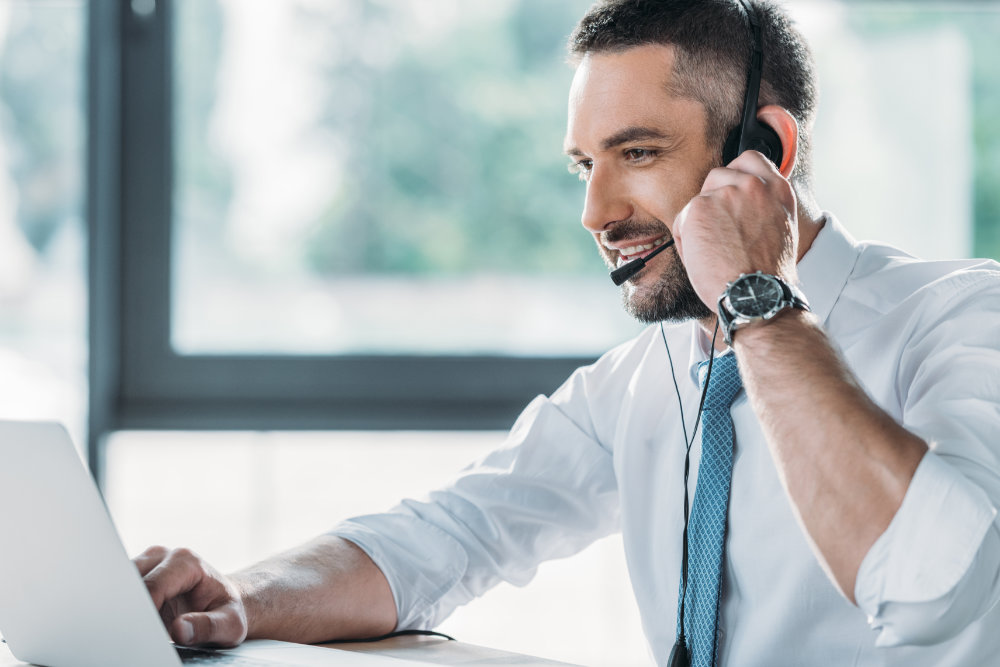 Having a full-time IT staff on payroll can become expensive pretty quickly. There are loads of hidden costs, and keeping up with the latest infrastructure requires continuous investment. This overhead can lead decision-makers to cut corners or ignore important IT needs, making IT services less effective. 
With an outsourced IT services solution, you'll have access to all of the technical assistance you need. Managed services make it easier to plan for expenses because there is a set price. 
Whether you're concerned about day-to-day operations or unexpected emergencies, managed IT service from CITOC include 24/7 on-call support, so you can make sure to limit outages and reduce wasted costs.
For organizations operating in competitive markets, timely IT support is everything.
Network outages, security failures, and user problems must be reported immediately to avoid potential setbacks. For many organizations, this can lead to decreased efficiencies.
Outsourced IT services are perfect for solving unique problems and automating common solutions.
By investing in the right solutions, businesses can make sure deadlines are met, and services are delivered as soon as possible. With the right people in place, your company won't be left in limbo waiting on a resolution.
Provides Access to Experts
Unexpected problems will always occur in business. 
When trouble occurs, employees need access to on-demand support services that can help them resolve their issues so they can get back to work. Businesses that rely on in-house technology solutions may not be able to achieve the desired results.  
Outsourced IT solutions are an effective way to stay on top of your support needs. 
Modern outsourced IT support provides a network of experts that can handle any IT issue that arises. With the right service in place, you'll have access to professionals who can answer all of your important questions.
Fuels Increased Productivity
IT services are a valuable asset for businesses that want to ensure their operations are as efficient as possible.
System disruptions and a lack of needed support can prevent important tasks from getting done. This reality makes it essential to have the right support services in place.
Internal IT services can be cumbersome. With outsourced IT, essential tasks and responsibilities can be streamlined without the added overhead. This setup gives decision-makers the flexibility to focus on what's important.
Continuous maintenance checks will keep your company running smoothly and reduce employee downtime.
Provides Immediate IT Solutions
There are a variety of essential IT tasks that can quickly pile up if not taken care of. For smaller companies, or those operating on a budget, keeping up with internal IT-related tasks can be difficult.
This failure makes it harder for individuals to complete their assigned roles and leaves the entire organization vulnerable to potential malicious attacks. Outsourced IT solutions give businesses a valuable ally for completing tasks quickly and effectively.
For most organizations, this assistance can mean the difference between success and failure.
With an outsourced IT team, it's easy to implement a new operating system or add additional IT security. This flexibility allows decision-makers to manage tasks and ensure they're completed promptly.
Ensures Improved Security
One of the most important tasks for an IT staff is maintaining the integrity of the network and all connected devices.
Security vulnerabilities can lead to lost work, stolen data, and compromised users. This reality makes it important for businesses to have the right staff in place for auditing — and regularly improving — security measures.
When it comes to digital security, businesses have to make sure they're protected. IT staff needs to have up-to-date knowledge on all of the latest security practices and the skills to improve user experiences.
Outsourced IT staff are specially trained to set up and maintain IT security solutions so you can make sure your important data is safe from malicious actors.
Includes Additional Support Options
For many businesses, the added support offered by a well-trained IT support staff is invaluable.
In-house solutions are limited by the training and expertise that the organization has access to. This limitation can leave workers without core support features when they need them the most.
Other than the benefits of added money, time, and security, there are countless ways that an outsourced IT team can improve your business. With outsourced IT support services, you have more opportunities to find the staff that fits your specific needs and budget.
External support can be a good choice whether you already have an in-house IT team or not. No matter what type of IT services you want to improve, your business will benefit from outsourcing its IT needs.
Support your existing team by giving them access to:
Backup on busy days
Expert advice and consultation
Assistance in completing difficult tasks and larger projects
Highly-trained experts are waiting to assist you in addressing ongoing issues, maintaining your network, and more.
Get Your Managed IT Services from CITOC
If you're looking for the best IT services for your Houston business, look no further than CITOC. Whether your company has an existing in-house IT solution or you want to have access to a fully managed service provider, you'll benefit from CITOC's trusted IT support team.
Working with CITOC, you'll have a supportive partner that understands IT maintenance, investment, and security. With CITOC, you'll reap the benefits of managed IT professional services and have the opportunity to partner with a vCIO.
CITOC is the top provider of outsourced IT support services in Houston. We give you a reliable way to improve your IT services across the board, and we're changing how IT services in Houston are delivered, from our clients to the end-user. Learn more or schedule a consultation today.